While browsing through Brooks Brothers yesterday, I spied this beauty:

Photo from http://www.brooksbrothers.com
I'm on the lookout for a bag that I can use to carry my camera when I'm out and about. Most camera bags are either really *blah* or super cute and super pricey. My other option is a boat & tote from LLBean, which is a fraction of the cost of that leather beauty above. Also with the LLBean tote, it has a zip-top for extra security for my camera.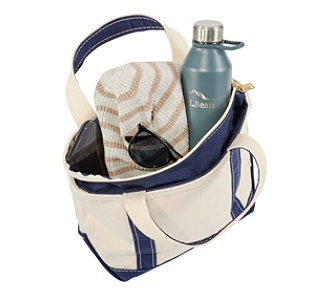 Photo from http://www.llbean.com
My head tells me canvas tote, but my heart lusts out for the leather!